Random Movie Generator ️
REPORT / REQUEST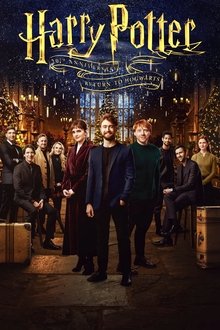 1#
Harry Potter 20th Anniversary: Return to Hogwarts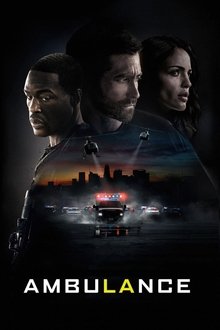 2#
Ambulance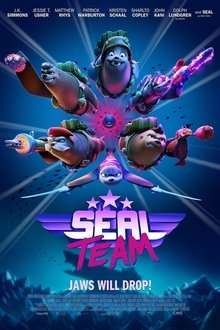 3#
Seal Team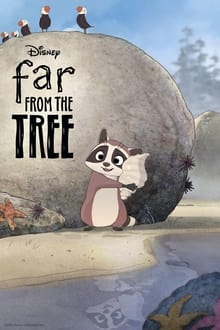 4#
Far From the Tree
Last Updated : 18 March, 2022
Searching for a movie to watch with your friends and family, but you struggle to select the film to set the tone for the evening.
In that case, our random movie generator is the best choice for you because this tool helps you generate a list of random movies to watch.
The average person wastes 6 hours a month just browsing and selecting a movie to watch!
Do you know how much time you just waste browsing for something to watch instead of watching and enjoying a movie?
According to the study conducted by Netflix (one of the famous video streaming services) to find out exact information, they showed that most people waste around 18 minutes just browsing for movies before actually selecting a movie to watch.
Suppose, if you are watching almost 3 to 6 in a week and each time you spend 18 minutes just choosing a movie, so it becomes nearly 1 hour and 30 minutes in a week and 6 hours in a month.
That's why a random movie selector would come in so handy.
What is New in this Random Movie Picker?
This movie randomizer is the all-in-one solution. You can generate a random list of movies from our massive database of movies, and this database is continuously getting updated with newly released movies.
We have covered all types of movie genres to give you a truly random experience with this tool.
Following movie genres are included in this random film generator:
Comedy
Fantasy
Crime
Drama
Music
Adventure
History
Thriller
Animation
Family
Mystery
Biography
Action
Film-Noir
Romance
Sci-Fi (my favorite genre)
War
Western
Horror
Musical
Sport
My Personal Favorite Movies List
I have a craze for watching science fiction (sci-fi) movies and the marvel cinematic universe (MCU). I have often watched my all-time favorite film by name, "Iron Man," since its release in 2008.
The film stars Robert Downey Jr. as Tony Stark / Iron Man alongside Jeff Bridges, Shaun Toub, Terrence Howard, and Gwyneth Paltrow.
Being a fan of the marvel cinematic universe, I have watched all the movies of MCU. But in the beginning, when I just started watching the marvel movies, I was not following the movie's order of release.
But if you are watching marvel movies, I suggest you watch them in order of release to understand the entire marvel universe without any confusion.
We have constructed the list with complete order of marvel movies for you.
The following list is divided into four phases. The first phase starts with the first MCU film called "Iron Man," and the four-phase is based on the Disney plus series.
PHASE ONE
Iron Man (2008)
The Incredible Hulk (2008)
Iron Man 2 (2010)
Thor (2011)
Captain America: The First Avenger (2011)
The Avengers (2012)
PHASE TWO
Iron Man 3 (2013)
Thor: The Dark World (2013)
Captain America: The Winter Soldier (2014)
Guardians of the Galaxy (2014)
Avengers: Age of Ultron (2015)
Ant-Man (2015)
PHASE THREE
Captain America: Civil War (2016)
Doctor Strange (2016)
Guardians of the Galaxy 2 (2017)
Spider-Man: Homecoming (2017)
Thor: Ragnarok (2017)
Black Panther (2017)
Avengers: Infinity War (2018)
Ant-Man and the Wasp (2018)
Captain Marvel (2019)
Avengers: Endgame (2019)
Spider-Man: Far From Home (2019)
PHASE FOUR
WandaVision (Disney Plus Series)
Falcon and the Winter Soldier (Disney Plus Series)
Loki (Disney Plus Series)
Black Widow (2021)
What If...? (Disney Plus Series)
How to use this Random Film Generator
This movie generator is so easy to use. You have to click on the "RERUN" button, and it will return you the random movies list.
This tool also allows you to increase or decrease random movies using our "Quantity" feature. Input your desired number and hit the RERUN button.
By clicking on the poster or title of any movie, it will redirect you to the IMDb site, where you can find more information related to that specific movie.
List of Random Movies
Here is the list of random movies picked up from our massive movies database, which you can randomly generate using our random movie name generator:
Luca
A Quiet Place Part II
Infinite
Cruella
F9
The Conjuring: The Devil Made Me Do It
Wrath of Man
Awake
Army of the Dead
Mortal Kombat
Godzilla vs. Kong
Endangered Species
The Unholy
Spiral: From the Book of Saw
Xtreme
Tom Clancy's Without Remorse
Fast and Furious Presents: Hobbs and Shaw
Fatherhood
Vanquish
Demon Slayer -Kimetsu no Yaiba- The Movie: Mugen Train
The Virtuoso
Wish Dragon
Come Play With Me
Zack Snyder's Justice League
Nobody
Those Who Wish Me Dead
Raya and the Last Dragon
Monster Pets: A Hotel Transylvania Short
Ferry
Flashback
The Fate of the Furious
I Am All Girls
Redemption Day
The Marksman
Seobok
22 vs. Earth
Ashfall
Wonder Woman 1984
Soul
Monster Hunter
Tom and Jerry
Crisis
The Croods: A New Age
The Haunting of Helena
Black Water: Abyss
Thunder Force
A Quiet Place
Batman: The Long Halloween, Part One
Friends: The Reunion
The Conjuring 2
The Conjuring
Birds of Prey (and the Fantabulous Emancipation of One Harley Quinn)
Chaos Walking
Willy's Wonderland
My Hero Academia: Heroes Rising
Pretty Guardian Sailor Moon Eternal The Movie Part 2
Psycho Goreman
Miraculous World: New York, United HeroeZ
Rurouni Kenshin: The Final
Evangelion: 3.0+1.0 Thrice Upon a Time
Maggie Simpson in The Force Awakens from Its Nap
New Gods: Nezha Reborn
Maya the Bee: The Golden Orb
The Banishing
Jagame Thandhiram
Joker
Tom and Jerry: The Fast and the Furry
Outside the Wire
Furious 7
Vanguard
Sentinelle
Justice Society: World War II
Benny Loves You
Bad Boys for Life
Avengers: Infinity War
Roald Dahl's The Witches
Skylines
Super Monsters: Once Upon a Rhyme
Below Zero
Naruto Shippuden the Movie
Bloodshot
Ava
Cherry
Breach
Space Sweepers
Mortal Kombat Legends: Scorpion's Revenge
Venom
PAW Patrol: Jet to the Rescue
Avengers: Endgame
Honest Thief
Instructions for Su
The Little Things
Jiu Jitsu
Wrong Turn
Extraction
Black Widow
The SpongeBob Movie: Sponge on the Run
Jumanji: The Next Level
John Wick: Chapter 3 - Parabellum
Bad Trip
Hitman's Wife's Bodyguard
Boruto: Naruto the Movie
The Heist of the Century
Ghost Lab
Peninsula
Hotel Transylvania: Transformania
Mulan
After We Collided
Dancing Queens
Dragonheart: Vengeance
Tenet
Twist
Code 8
The Boss Baby: Family Business
Barbie and Chelsea the Lost Birthday
The Last: Naruto the Movie
Security
Superfast!
My Hero Academia: Two Heroes
Batman: Death in the Family
Assassin 33 A.D.
The Legion
Spider-Man: Far From Home
In the Heights
The Penitent Thief
Secret Magic Control Agency
Aquaslash
100% Wolf
Space Jam: A New Legacy
Red Dot
Brothers by Blood
KonoSuba: God's Blessing on this Wonderful World! Legend of Crimson
Xico's Journey
Venom: Let There Be Carnage
Spirit Untamed
Carnaval
The Tax Collector
Frozen II
Once Upon a Snowman
Harry Potter and the Philosopher's Stone
Scooby-Doo! The Sword and the Scoob
Tentacles
Loki - Arnaldo Baptista
After We Fell
6 Underground
The Forever Purge
Captain Marvel
Terminator: Dark Fate
Underwater
Red Shoes And The Seven Dwarfs
Shazam!
Rambo: Last Blood
Night in Paradise
Toxic
It Chapter Two
Rise of the Mummy
The Suicide Squad
Coco
Sputnik
Goblin Slayer: Goblin's Crown
The Doorman
We Can Be Heroes
Dragon Ball Z: Resurrection 'F'
Rascal Does Not Dream of a Dreaming Girl
The House of Flowers: The Movie
Just Say Yes
Zombieland: Double Tap
War of Likes
Coming 2 America
Thor: Ragnarok
Harry Potter and the Chamber of Secrets
Glass
Ready Player One
The Avengers
Hotel Transylvania 3: Summer Vacation
Finding 'Ohana
The First Purge
The Meg
Harry Potter and the Goblet of Fire
The Courier
Godzilla: King of the Monsters
Harry Potter and the Prisoner of Azkaban
Star Wars: The Rise of Skywalker
Chaco
Grand Isle
The Lion King
Sacrifice
Gemini Man
Sing
Doom: Annihilation
Earth and Blood
Fear of Rain
Host
101 Dalmatians
Flora and Ulysses
Silk Road
Conclusion
This random movie generator is one of the best tools out there to help you pick a movie. This tool is so convenient and extremely valuable for movie lovers. Give this excellent tool a try, and you will love this.
If you found this random movie chooser helpful, share this tool with your friends and family interested in watching movies.
Want to check out more amazing random generators like this? Do check out our homepage for more exciting tools.
Stay blessed, peace.
Changelog
March 18, 2022
250 Latest Movies Added

New
August 1, 2021
Press "CTRL + D" or "Command + D" to Bookmark this Page for Future Updates.