Random Animal Generator
REPORT / REQUEST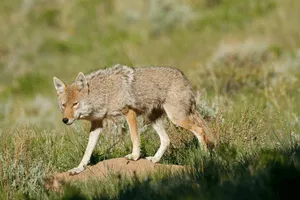 1#
Coyote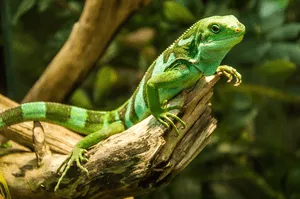 2#
Lizard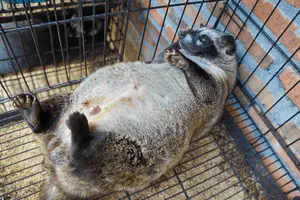 3#
Civet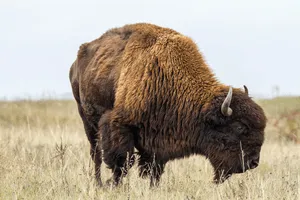 4#
Bison
Last Updated : 12 March, 2022
Whether you want to try the random animal generator for educational purposes or like to learn about different species of animals that exist globally, or want to try for fun, whatever your reason is, this generator does have its uses.
This generator is easy to use, and even kids can randomize numerous animals with just one click. Isn't it amazing?
According to the new estimate of scientists, there are approximately 8.7 million different species globally, and 1-2 million species are animal species.
These 1-2 million random species are divided into six main groups, and here they are:
Amphibious
Reptiles
Fish
Birds
Mammals
These five groups are further broken into sub-groups.
What is Unique about this Animal Randomizer?
The tool's beauty is that we have hand-picked hundreds of random animals from different authentic sources with their names and images to design our database.
Not just that, but our talented team is continuously updating our database with newly found animal species for a better experience for our users.
List of Random Animals
Here is the list of few animals species from our database.
Mouse
Rooster
Quagga
Hyena
Meerkat
Sheep
Pronghorn
Aardvark
Musk Ox
Jaguar
Vicuna
Kangaroo
Muskrat
Ram
Gnu
Blue Crab
Bumble Bee
Cat
Panther
Rabbit
Fox
Weasel
Dingo
Hedgehog
Reindeer
Llama
Tapir
Okapi
Panda
Wombat
Dung Beetle
Koala
Budgerigar
Dog
Pig
Mare
Wolverine
Chicken
Mandrill
Alligator
Steer
Waterbuck
Lion
Yak
Toad
Fish
Camel
Monkey
Armadillo
Bald Eagle
Jackal
Ferret
Baboon
Buffalo
Elephant
Hippopotamus
Burro
Bull
Ermine
Whale
Otter
Rat
Ape
Mountain Goat
Shrew
Beaver
Woodchuck
Capybara
Ox
Chameleon
Wildcat
Lovebird
Marmoset
Lizard
Cow
Gemsbok
Bear
Bison
Mustang
Guinea Pig
To provide you even more satisfying experience, we are using the popular shuffling algorithm known as "Fisher-Yates Shuffle" for unexpected results generation.
How to Use This Tool?
Here is the comprehensive guide which will help to utilize this tool with their full potential.
-️ You can generate as many random animal names as you want by just hitting the "RERUN" button.

- Let say you want to be specific with the animal's dataset, ex. Birds or Mammals can then select your desired "Dataset" from the select field, and you are ready to go.

- Suppose you want to generate quantity-based results. In that case, you can enter the number of results you want in the quantity field and hit the "RERUN" button.

- Maybe you don't want to see the images, just names. Then you can uncheck the "Show Images" checkbox, and you will instantly see desired results.

- Genezrating random creatures with identical results is one click task; you can check the "Duplicate" checkbox and hit the RERUN button. Again, you will observe the recurrence of similar results.

- We also have a "Copy to Clipboard" feature, enabling you to copy any animal's names with just one click.
Conclusion
It is a handy tool with advanced features to enable our users to perform different tasks efficiently.
If you want more tools like this or want more features in existing tools, you can reach us using our contact page; after reviewing your request, we will provide you that tool or implemented request features.
Stay blessed, peace.
Changelog
March 12, 2022
10+ New Animal Species Added

New
July 1, 2021
Press "CTRL + D" or "Command + D" to Bookmark this Page for Future Updates.