Random Anime Generator ‍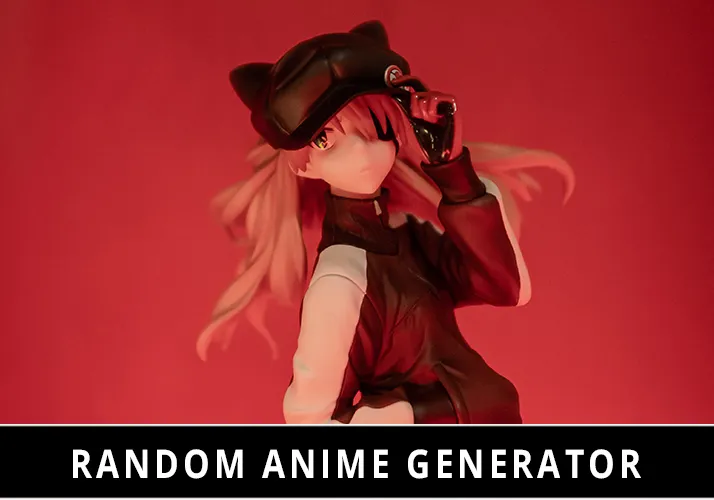 REPORT / REQUEST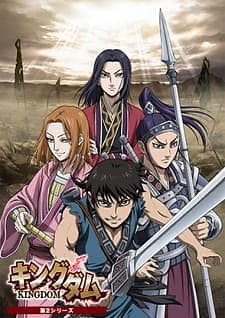 1#
Kingdom 2nd Season
Score: 8.36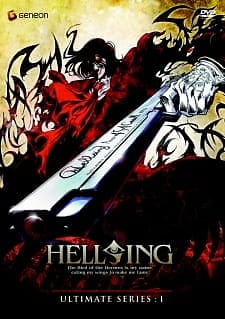 2#
Hellsing Ultimate
Score: 8.36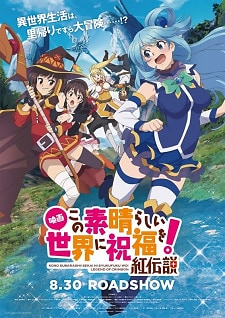 3#
Kono Subarashii Sekai ni Shukufuku wo! Movie: Kurenai Densetsu
Score: 8.47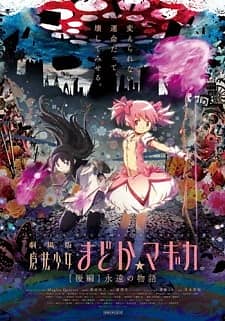 4#
Mahou Shoujo Madoka★Magica Movie 2: Eien no Monogatari
Score: 8.38
Last Updated : 22 September, 2022
Whether you are new to the anime universe and looking for a popular series or maybe finishing up an old one, it's hard not to find something that sparks your interest.
Luckily for you, our random anime generator is developed to help you find new anime series or TV shows by generating randomized lists.
This generator considers your preferences so that when you click on the "RERUN" button, It will give you a list of the most popular and the most-watched anime series and TV shows for you to browse through.
It is bound to be at least one show which caught your eye, and you can't wait to check out more information before making any decisions about whether you want it added onto your watch-list or not.
The #1 Random Anime Name Generator
This anime recommendation generator is unique from other generators. We have handpicked thousands of the most popular and the most-watched anime series/shows with their titles, scores/ratings, posters for our database to provide you with a one-stop-shop for all your anime needs!
With updated weekly releases, we are always up on what's hot right now so that no matter when or where anime's new episodes air, they can always be found here in our anime randomizer.
In this tool, we are using a randomizer algorithm called fisher yates was introduced as particularly geared towards generating actual random results of given input data rather than static list ordering (just like flipping coins would do).
How to Use this Anime Randomizer?
This generator is pretty easy to use with a user-friendly interface. You only need to click on the "RERUN" button, and you will get a list of random anime shows/series with corresponding posters and ratings.
You can also increase or decrease the list length using our "Quantity" feature. Just enter your desired number, for example, "12," and hit enter; you will be presented with 12 random anime within no time.
Use the "Show Image" toggle button to hide or show anime posters, and a duplicate toggle button will help generate identical anime shows/series.
After selecting an anime from a randomly generated list, you need to click on the anime poster or title; as you click on it, you will be redirected to the myanimelist.net site, where you can read the description or watch a trailer of that specific anime.
Along with anime descriptions and trailers, you can find anime rankings, recommendations, pictures, reviews, characters (anime characters and staff), news, anime video, etc.
What Is Anime? An Introduction to Japanese Animation
The Japanese art form of animation, called anime, is known as "anime" and has been gaining global attention; this mainly occurs due to its roots with child and adult audiences alike who enjoy many internationally well-known TV Shows such as Pokemon or Dragon Ball Z.
These two animes primarily target teenagers but can also appeal to other demographics depending on what they specialize in when translating these shows into English dubs. For example, they often joke about older people not knowing how things work because younger characters are always smarter!
List of Major Anime Genres
Whether you are a die-hard fan of anime, a casual anime viewer, or even a non-fan of anime and want to get equipped with some basic knowledge of anime, this anime genre list will help you in the journey of the anime world with ease.
When using an anime show generator, you don't need to search anime by genre because our tool takes care of your preferences and provides the most relevant results from the most popular anime genre.
The following are the primary anime genres, and these genres are included in our random anime selector to generate random anime to watch:
Adventure
Supernatural
Mystery
Gourmet
Comedy
Horror
Fantasy
Sports
Avant-Garde
Action
Girls Love
Suspense
Award-Winning
Sci-Fi
Romance
Work-Life
Genres
Drama
Boys Love
Slice of Life
List of Anime Subgenres
The following is the list of anime sub-genre of you:
Kids
Cyberpunk
Hentai
Military
Harem
Parody
Vampire
Shounen
Post-Apocalyptic
Seinen
Historical
Josei
Ecchi
Space
Martial Arts
Shounen-ai
Shoujo-ai
Yaoi
Game
Reverse Harem
Demons
Mecha
Yuri
Super Power
Shoujo
Tragedy
School
Music
Isekai
Police
The Rising Popularity of Anime
Anime and manga have been the heart of Japanese culture for decades. Recently, it has become more popular worldwide because anime producers started to make content more suited to Western tastes; this allowed them access to new markets with cheaper production costs abroad.
A great example would be Pokemon; while its popularity began in Japan, many children grew up watching these TV shows back when they were the first broadcast there around 1996/1997 ADM (afternoon kids).
Nowadays, countless people outside Asia know about "Pocket Monsters" thanks largely to their success on TV networks such as Fox Kids US 1993 - 2001.
I am a huge anime fan myself, my favorite being Naruto because its hilarious and has great characters that will make your heart glad when they smile at each other or fight against evil together to save people from suffering, so naturally, this fandom is also one I recommend newcomers dive into headfirst without hesitation (though maybe not their first watch on Crunchyroll).
For those who don't know what we speak of here, go ahead: just type "anime" into Google Search followed by whatever term(s) describe how you like watching them, i.e., subbed/dubbed.
Conclusion
In conclusion, this random anime picker is a fantastic tool with great features that make it easy to generate results based on entered quantity, show or hide images for those who want them, and produce identical or unique but random anime. Give the generator a try!
Stay blessed, peace.
Changelog
September 22, 2022
Content Update

Improvement
March 22, 2022
15+ New Popular Animes Added

New
April 8, 2022
Press "CTRL + D" or "Command + D" to Bookmark this Page for Future Updates.